—

Case Study
Commodity Tracking System Web App for IRC
Information Architecture / UX / UI Design / Front-end Development
—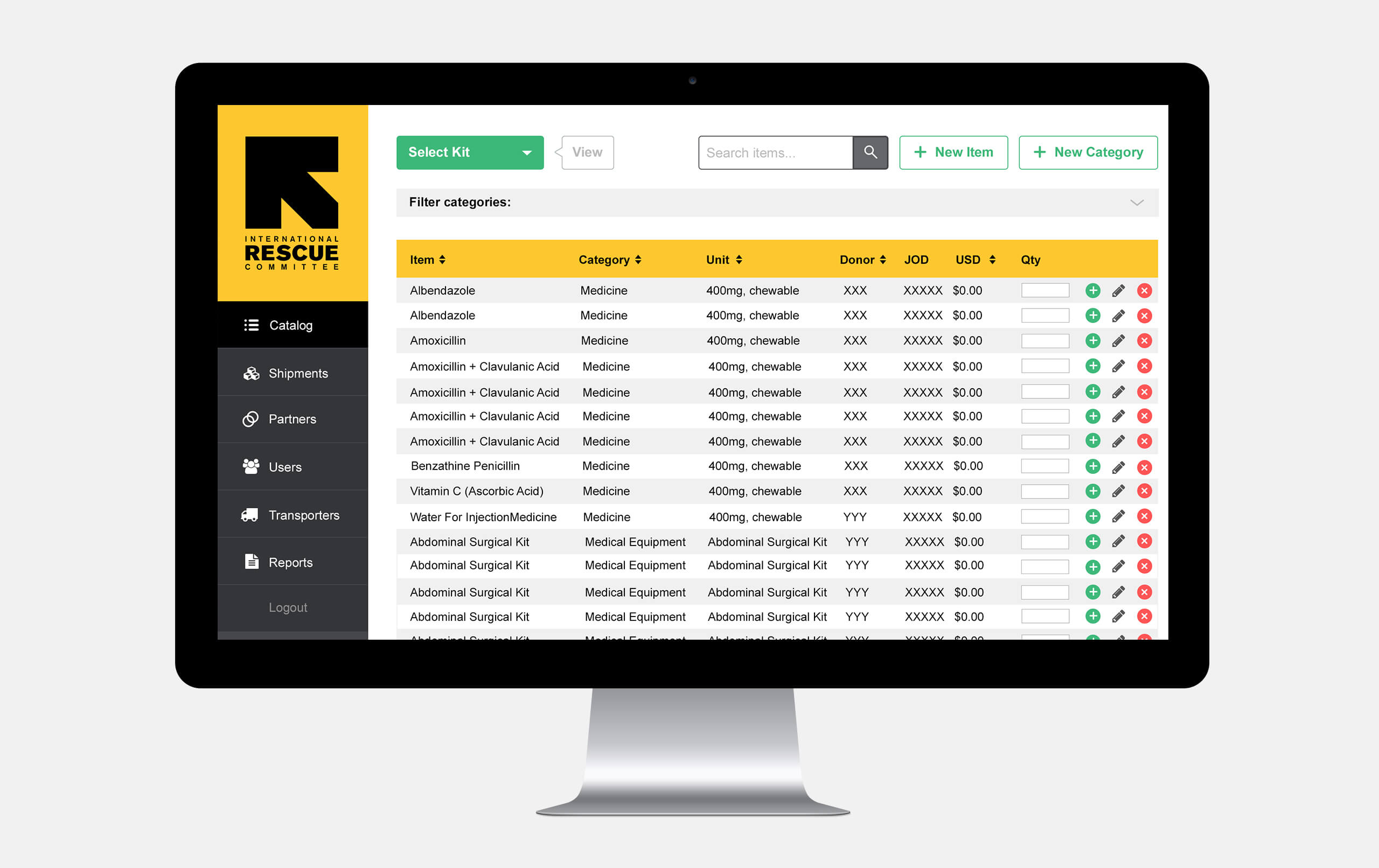 Challenge
The International Rescue Committee (IRC) needed a complete overhaul of their system for tracking aid packages being delivered to Syria.
My Role
As the lead designer on this project, I worked with the project manager on requirements gathering and conducted interviews via video conferencing with users located in Jordan and Syria.
I was responsible for the overall experience, visual design, and front-end development.
Approach
My team at Caktus began the project by interviewing end users to get a clearer picture of their day-to-day experience with the previous system, and to allow them to voice concerns over problem areas.
With these concerns in hand, we then analyzed the existing web app information architecture and various order entry workflows to see where we could simplify the system.
Process
After whiteboarding numerous workflow iterations and establishing a new information architecture, we created click-through prototypes for testing.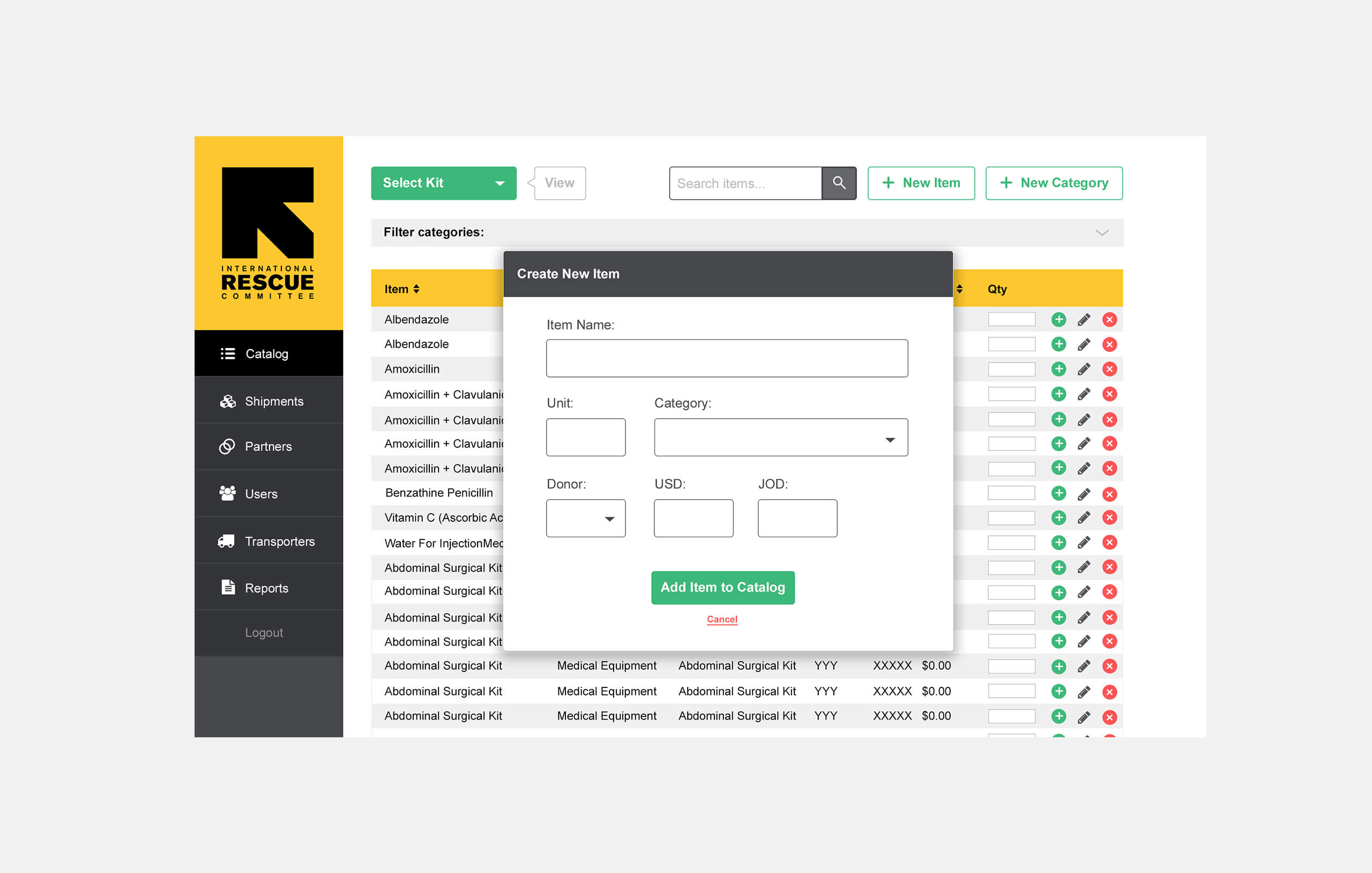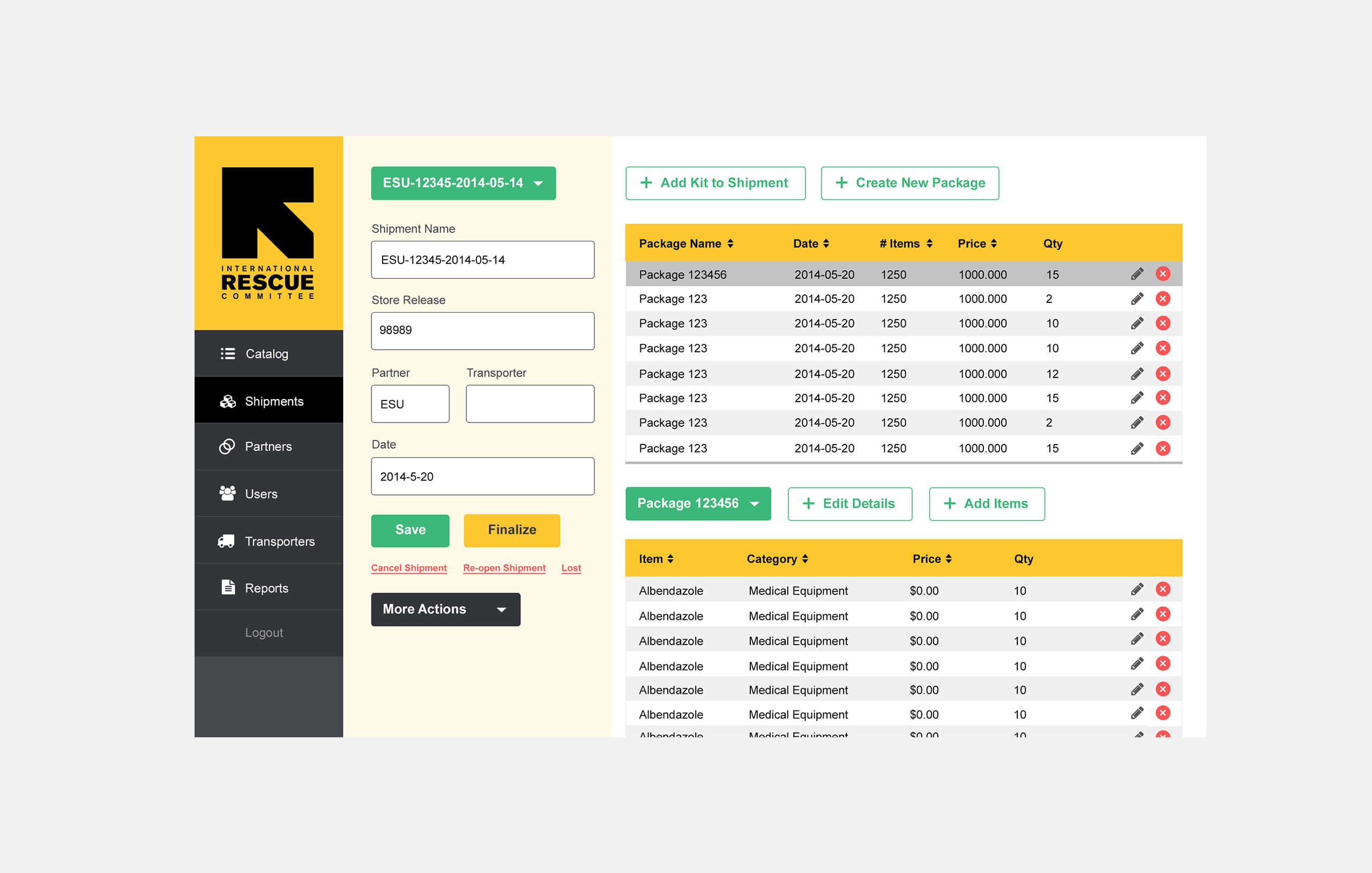 Design Challenge
Our task was to bring clarity to a confusing and incoherent system in order to help facilitate ease of order entering and tracking, all while under a tight deadline.
Details
The final UI made getting around the app much more intuitive, as the previous system suffered from a scattered and confusing navigation. Larger, clearly labeled form fields allowed for quicker entering of information, while a strategic use of modals streamlined the various workflows.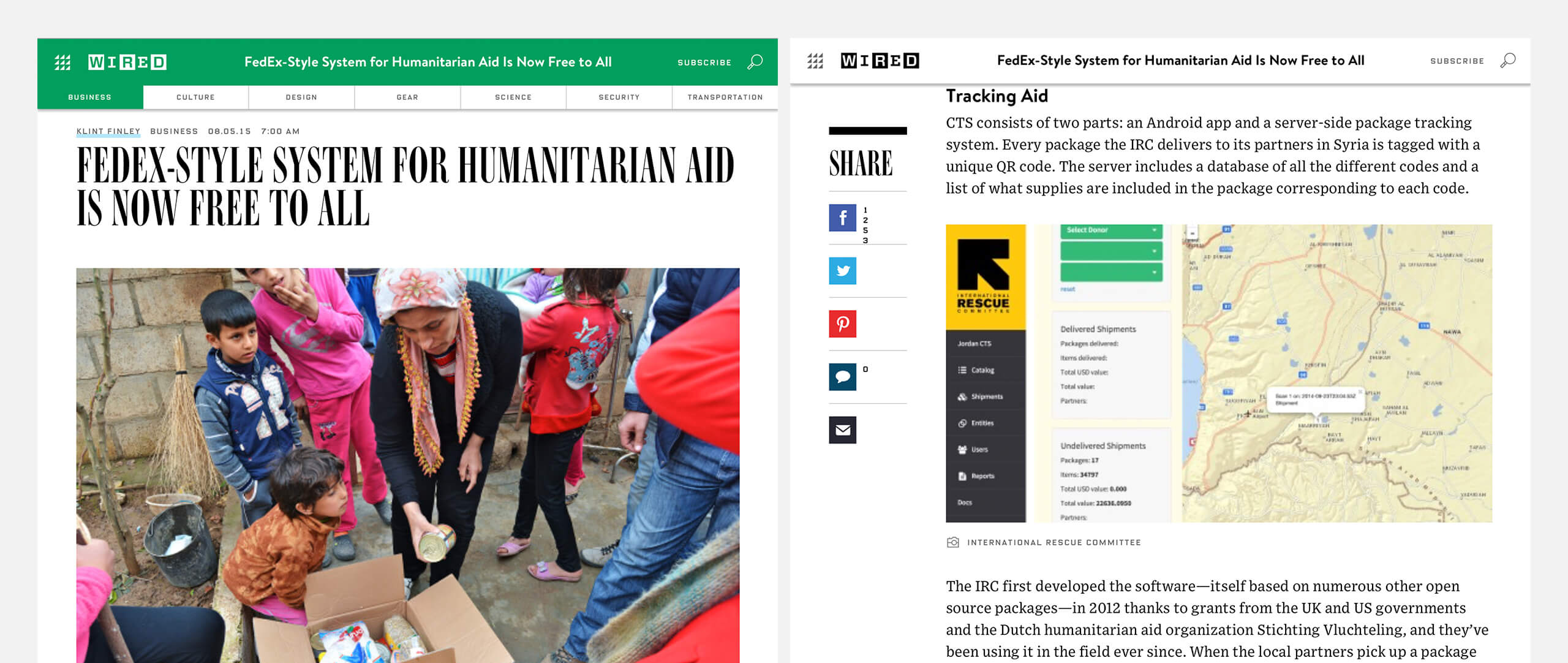 Results
We delivered an easy-to-use system that increased accountability, and proved to be so useful that it was eventually open sourced in order to help other organizations with their relief efforts.